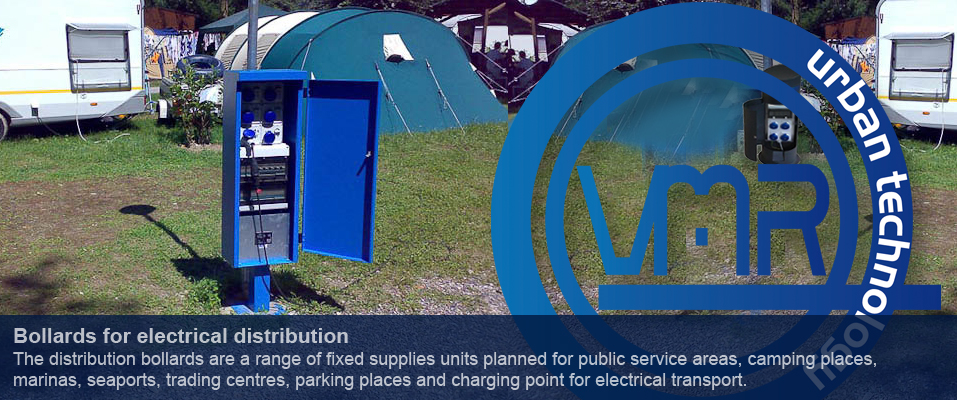 Retractable supplies units, pop up power systems, energy bollards, bollards for camping and camper areas
The italian company New Vmr plans, produces and offers innovative solutions to make better urban spaces, sea ports and camping areas.
Product catalogs

Click on the links to view each catalogue

Catalogue
Bollards for electrical distribution
See all models of bollards for electrical distribution
Energy bollards
The
energy bollards
are a range of fixed supplies units planned for the safe and controlled supply of electical energy, water and additional services . Then are suitable for urban spaces, camping places, porting centres, shopping centres,camper areas, parking places and charging points electrical transport. The VMR energy bollards for the supply of energy and water are completely made of stainless steel. Thanks to their strenght and elegant design, they can be turned into a place of furniture for urban areas.
Discover our other product lines: